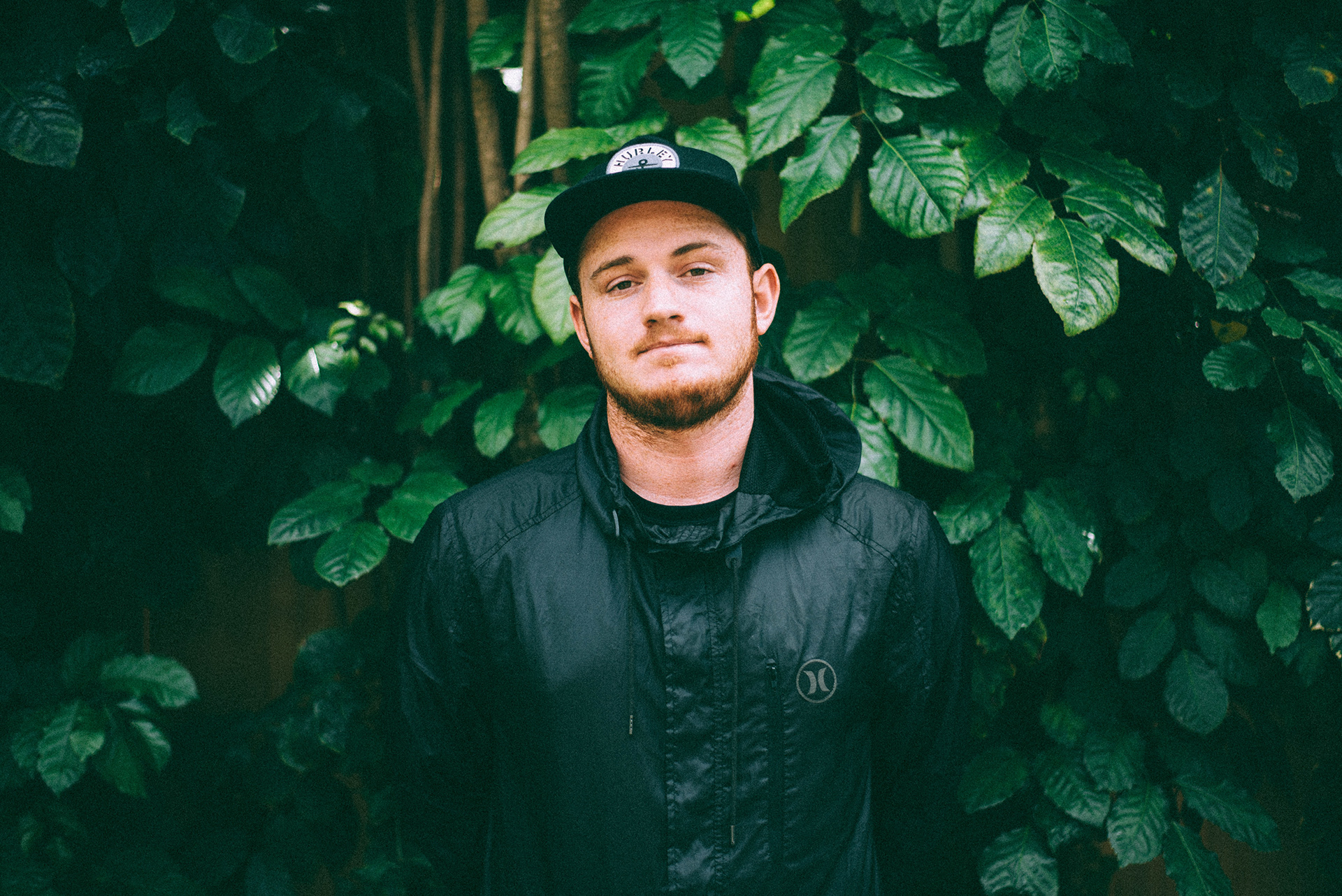 Director Blake Kueny has always had a passion for filmmaking and a keen eye for story. His first documentary followed a Rancho Buena Vista, Calif., Little League team throughout their 2005 season and culminated with an unexpected (by everyone but Kueny) trip to the Little League World Series in Williamsport, Pennsylvania. Like most of the players he was documenting, Kueny was 12.

In the decade since, Kueny has proven over and again that his talent far transcends his youth. He spent his formative years interning for the North County Times and Channel 7 Sports before earning his greatest education—outside of Rancho Buena Vista High School, that is—within the walls of Transworld Media in Carlsbad, Calif. Those years, he awoke at 5 a.m. to drive one hour each way to Newport Beach to film his friends surfing before school and continue his self education in the art of filmmaking. Although he was an avid surfer, skateboarder, snowboarder and motocross rider, and even pursued competitive surfing, Kueny realized it was filming his friends that offered the most promise for his future. 
"I realized I could still be around the things I love and build a set of skills that would benefit me in the long run," Kueny says. "My passion was born of a practical mindset and the simplicity of seeing enjoyment in my friends when they watched themselves at the end of each day. That still makes my soul smile."
While surfing is his mainstay, Kueny has worked with numerous action sports athletes and in 2010, shot a Red Bull reality series directed by esteemed surf film director Greg Browning. For the past five years, his bare feet have been firmly planted in the surf world. He traveled the world as principle filmmaker for South African pro Jordy Smith, and his short edit of surfer Carissa Moore during her first world championship campaign earned him a Surfer Poll Award nomination at the age of 17. While working on a project with Smith in South Africa in 2011, a chance meeting with North Shore wunderkind John John Florence sparked a friendship and partnership. Born only six months apart, the duo began traveling and filming together and their first offering, the short film Done, was hailed as one of the best videos of the year in 2012 and set the stage for View From A Blue Moon. 
"It was stressful because it was just the two of us, but it was so much fun to see the finished product," Florence says. " I wanted to do a bigger project and I wanted Blake to direct it." 
"View From A Blue Moon", was the bigger project and after three years of production across the globe. In 2015 the film released to both commercial and critical success. GQ hails it as the "Most Stunning Surf Film Ever Made" & at taking the crown of highest grossing surf film. 
Since the success of the film Blake entered the advertising industry by founding the Durango Effect with long time friends and mentors Joseph Dugan & Craig Stecyk. Blake has continued his work with top talents like Kobe Bryant & Austin Russell. His commercials include work for Nike and Samsung, and agencies R/GA, Chiat Day, and W + K . Blake took the helm for the broadcast launch of the 2017 Harley Davidson motorcycle, the first new Harley Davidson model in 20 years, and has created spots for Valero, the largest independent clean fuel provider in the United States. In addition, he's collaborated with advertising veterans David Page and Brent Bouchez on a series of broadcast and web content for Beneficial Bank. 
Though Blake is only twenty-seven years old, his work has an elegance and poeticism that pushes far beyond his years. His love of directing is evident in every frame.